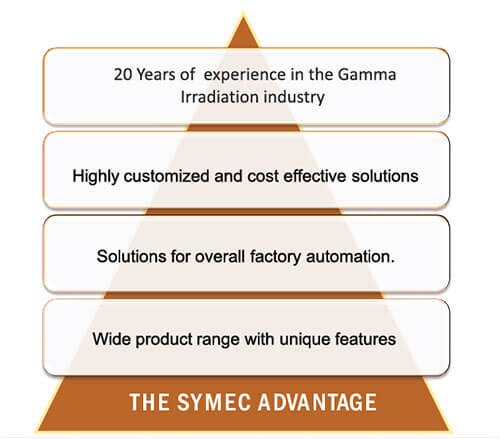 Symec Engineers (India) Pvt Ltd is an International supplier of Gamma Irradiation plants for Industrial and research applications. The company's aims at providing its clients safe, reliable and state of the art facilities which are customized to suit their requirements.
The company specializes in design and manufacturing of fully automated Gamma Irradiation Plants with PLC based control systems for the sterilization and treatment of medical disposables, agricultural products, meat and seafood, pet food, rubber latex etc.
Symec has built eleven gamma irradiation plants in India and other countries and is involved in three ongoing projects. The company's milestones in the field of gamma irradiation include building the first indigenous gamma irradiation plant in India, the first industrial batch type irradiation plant in India, the first agro Irradiation plant in the country, and the largest irradiation plant in India.
Symec has recently completed three projects in India, which Include a 3 MCi Multipurpose gamma Irradiation plant In Sri Lanka, a 100 KCi batch type turntable irradiator in Ethiopia and a 500KCi agro irradiation plant in India.
Symec is also involved in the design and manufacturing of automated systems for handling of isotope handling systems , automated inspection high pressure and temperature process equipment and systems for the pharmaceutical, chemical and food processing industries.
Symec incorporates a work ethic that fosters innovation, hard work and integrity, and has developed a team of engineers and technicians who are always ready to take up new challenges and find effective solutions for our customers.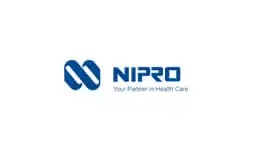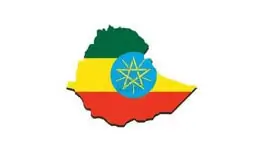 © 2022 Symec Engineers (India) Pvt. Ltd. All Rights Reserved