What is Gamma Irradiation and what are its typical uses?
Gamma Irradiation is the process of subjecting any product to Ionizing Radiation in a highly controlled manner to achieve certain objectives such as: Sterilization of the product (Medical disposables etc) Reduction of Pathogens (Spices, Herbs, Pet foods, Animal Feed, Vegetables, Marine Products etc) Disinfestation for hygenisation and Quarantine control purposes. ( Cereals, pulses, fruits etc) Sprout Inhibition. (Potatoes, Onion , Garlic etc) Vulcanization (for production of Radiation Vulcanized Rubber Latex) Cross linking of Polymers to improve mechanical properties Transfusion Blood and Bone marrow grafts for prevention of TAGVHD
What does a commercial Gamma Irradiation Plant normally consist of?
A typical commercial gamma Irradiation Plant (Category IV Wet source storage type) consists of the following functional elements:
Civil Areas : Plant Building Labs and offices (As required) Irradiation Cell and Labyrinth Source storage pool Loading and unloading areas DM plant and Utilities room Source Cask handling Structures Control room for the plant
Mechanical systems : Product handling systems Embedded Parts (steel structures that are cast into the concrete of the cell structures) Loading and unloading area Equipment DM Plant and Ventilation Equipment Source Raise system Source cask handling equipment Control and safety System Firefighting system
What are the different types of Gamma Irradiation Plants?
High / Medium dose Irradiation Plants For Irradiation of Products between 1 Kilo Gray to 30 Kilo Gray dose range such as Spices, Medical disposables, herbs, pet food, rubber latex etc.
Low / Medium dose Irradiation Plants For Irradiation of Products between 0.03 Kilo Gray to 14 Kilo Gray such as agro products like Cereals, pulses, Mangoes and other fruits, Potatoes, Onions, Spices etc.
Full Spectrum Irradiation Plants For irradiation of the full range of conventional product doses, from 0.03 Kilo Gray to 30 Kilo Gray. The Full spectrum Irradiation Plant can process all products from very low dose Agro Products to Very High dose Medical Disposables.
Research Irradiators Research Irradiation plants are typically low throughput plants designed for laboratory or research applications, these plants can be designed for any dose range from 0.03 to 30 Kilo Gray as required. Research Irradiators Research Irradiation plants are typically low throughput plants designed for laboratory or research applications, these plants can be designed for any dose range from 0.03 to 30 Kilo Gray as required.
What are the Government / Regulatory Bodies involved in the setting up of an Irradiation Plant?
In India, the following Government bodies play a role in the setting up of an Irradiation plant (apart from the local and government bodies involved in setting up of the civil structures etc.)"
Board of Radiation and Isotope Technology (BRIT): Supply and Replenishment of Cobalt-60 Dosimetry Training of the plant operators and RSO.
Site Approval Preliminary Safety Analysis Report Review and Approval Clearance for Source loading Final Safety Analysis Report Review and Approval. Any additional regulatory clearances and monitoring of the plant.
What are the typical steps involved in Setting up of a Commercial Gamma Irradiation Plant?
The usual steps taken in setting up a commercial Gamma Irradiation Plant in India are as follows:"
1. Identifying the products that will be irradiated, and the period of availability of each product, Quantity of each product, Packaging sizes, expected Changeover period from one product to another. 
2. Establishing the commercial viability of the Plant (Market studies, Project reports etc.). Identifying a proper site for the Irradiation Plant. (Refer AERB guide lines on site selection) Finalizing the specifications / requirements of the Gamma Irradiation Plant. Obtaining Site approval from AERB. Preparation and Submission of the Preliminary Safety Analysis Report (PSAR) to AERB. Commencement of civil works after approval of the PSAR from AERB. Installation of Embedded Parts during the civil works. Installation of Plant and machinery after completion of civil works Cold Commissioning of the Irradiation Plant and carrying out acceptance tests. Submission of Acceptance test reports to AERB and Inspection by AERB. After AERB approval for source loading, supply and installation of Source and commissioning Dosimetry by BRIT. Submission of Final safety Analysis report to AERB with final documents.
Will there be harmful by products from Irradiation?
The dose range to which each product can be irradiated is specified by various international regulatory bodies. There are absolutely no harmful products produced due to irradiation. The method is safe and clean with no chemical residues or environmental issues.
Will there be residual radiation in the products after exposure to the Gamma Irradiation?
No, absolutely not. It is like how one does not start emitting sunlight after being exposed to sunlight, which is UV radiation.
What products cannot be irradiated?
All liquids with sugar in them, Milk etc.
Can irradiation be feasible for small quantities of products?
As the cost of a commercial irradiation plant is high, and for small quantities this process is not commercially feasible. Research Irradiators can be used for extremely small quantities for research and laboratory applications.
Can a single Irradiator carryout all irradiation of multiple products?
Theoretically Yes. But typically, an optimized irradiation plant will take into account major products available in the location and the plant is designed for the dose range and outputs required this usually falls into either one of the ranges and maximizes the plant profitability in most cases. However, there are situations where a wide range of products are available in high volumes, in such cases, a full spectrum Irradiator is feasible for processing..
What is the typical project completion period for a Gamma Irradiation plants?
14 to 18 months (Including civil works and Regulatory Clearances).
Are Regulatory Hurdles making the plant implementation difficult?
In India the regulatory procedures and requirements are clearly defined and all commercial irradiators go through standard steps and can be implemented without much delay by adhering to all guidelines. Symec Engineers will provide all the information and liaison work required for the regulatory applications.
What is the typical Payback period for a commercial Irradiation Plant?
For Gamma irradiation plants typical payback period will be about five years with 60 to 70 % capacity utilization
What are the Services offered by Symec in the construction of an Irradiation Plant?
Symec Engineers (India) Pvt Ltd offers its customers a wide range of services starting right from determining the feasibility of setting up an Irradiation plant, preparing a project report, outlining cost-to-benefit ratios, Site selection, assistance in regulatory clearances to execution of the irradiation plant including civil works, cold storages, automated loading, unloading and packing etc. In short, we are a one stop source for all your requirements and needs in setting up an irradiation plant.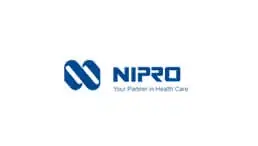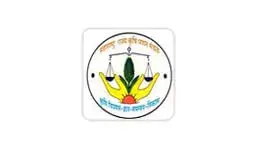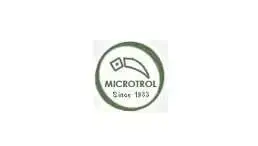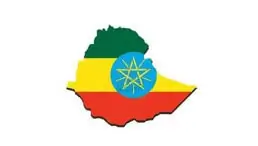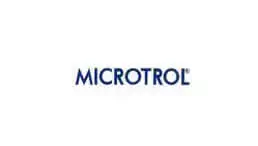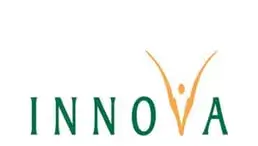 © 2023 Symec Engineers (India) Pvt. Ltd. All Rights Reserved